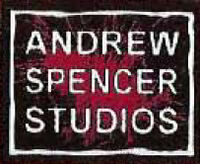 Andrew Spencer Studios is the company behind the Ecstatica series of games and the cancelled Urban Decay. It was founded by Andrew Spencer, who the company was obviously named after. Below is some additional information about the people behind these games.
The Team
Edit
Andrew Spencer
Edit
Before developing video games, Andrew Spencer studied mathematics, biology and computer science without majoring in either field. After this he began writing games for the Commodore PET, none of which were published, because the Commodore VC-20 came along and made distributing games for the PET pointless. Eventually Andrew Spencer began developing games for the Commodore 64, including the sports-themed titles International Basketball, Epyx Street Sports Basketball and most notably the highly successful classic International Soccer.
After a while he moved on to developing games for the PC, namely the Ecstatica games as well as the cancelled Urban Decay, and formally founded Andrew Spencer Studios. In the game's manual he is credited as the sole programmer, system designer and a co-director behind the original Ecstatica. For Ecstatica II he is only credited for system design and programming. He seems to have quit game development after the release of Ecstatica 2 and the cancellation of Urban Decay and currently works as a programmer at the Dynamics Research Group of the University of Sheffield.
Alain Maindron
Edit
Alain Maindron was the artist, animator and writer on
Ecstatica
and also co-directed the game with Andrew Spencer. He was also involved in the development of
Urban Decay
but left Andrew Spencer Studios before work on
Ecstatica 2
began. He continued a career as an animator at different studios such as Shiny Entertainment where he worked on
Messiah
and
Sacrifice
. He also worked on
Arx Fatalis
and more recently on
Amy
and
Flashback
's 2013 remake.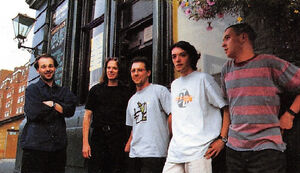 Ken Doyle
Edit
Ken Doyle was one of the animators and character designers as well as the in-game programmer on Ecstatica II, he also worked on Urban Decay before its cancellation. After Andrew Spencer Studios was shut down he continued to work as an animator and artist in the video game industry, among others on Warhammer 40,000: Fire Warrior, Disney's Aladdin in Nasira's Revenge and more recently on Blizzard Entertainment's Hearthstone: Heroes of Warcraft.
Eamonn Butler
Edit
Eamonn Butler is an Irish animator (and former Irish karate champion) who was not involved in the Ecstatica games but worked on Andrew Spencer Studios' cancelled game Urban Decay which was meant to set new standards in character animation in video games. After growing frustrated with the development of Urban Decay due to constant design changes, he left the company to pursue a more promising career at Walt Disney Feature Animation. He went on to work on many animated films and also big blockbusters such as Iron Man 2, Harry Potter and the Order of the Phoenix and Edge of Tomorrow and also served as the head of animation at Double Negative and as director of Cinesite.